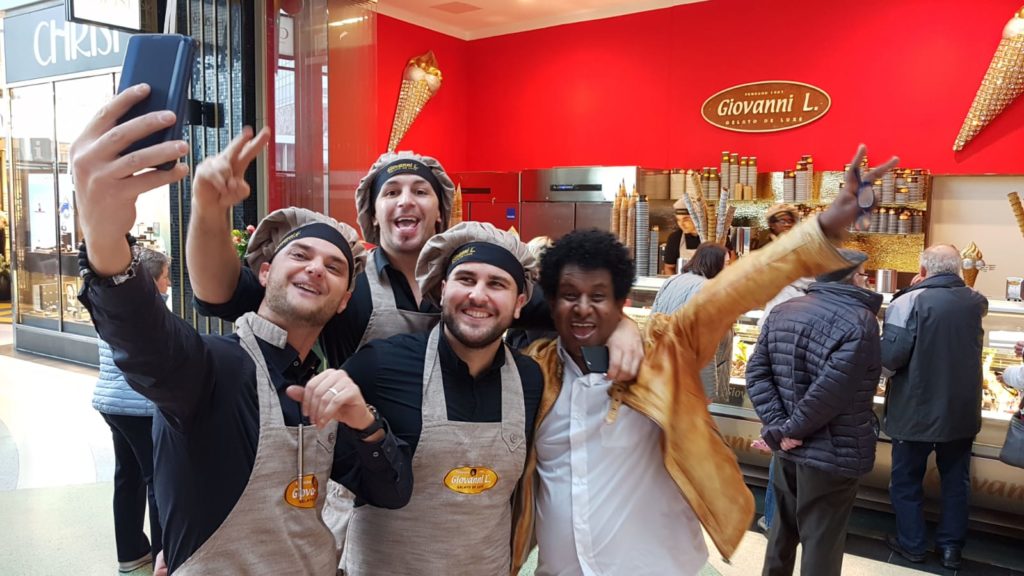 The growing and active demand for Giovanni L. has led us and our franchise-partner Mr. Ingo Brauer to expand in more ways. The current and old Express-stall at the Alexa-Foodcourt is currently being renovated and extended into a full ice cream parlor/café. The new space will offer more than 130 seats for our guest and a wide range of our gelato-creations and services.
Giovanni L. managing director Jörg Fischer is looking forward to the opening in mid-december: "We have decided to be even more present at Alexa together with our partner. The steady demand and the positive feedback in recent years have motivated us to this step. With good service and exceptional ice cream-flavors with selected ingredients, we would like to invite our guests to linger and enjoy. "
Anyone who already knows Giovanni L., recognizes the typical colors and visual language of our brand at first glance/sight. Upon entering, you immediately notice the well-known elements such as the opulently decorated ice cream display, the golden furniture elements and the extraordinary ice cream flavors.
For all those of you who prefer to enjoy their Gelato on the go, there will be a Giovanni L.-Express-stall at the entrance of ​​the shopping center from , open from the 09.11.2018 onwards.