From the kitchen – ready to delight
Our team consists of food lovers from the restaurant and hotel sector, forged together by our believe to create the best Gelato there is.
Your team will benefit from compliments and delighted guests – creations served as the highlight at the end of the menu.
Your guests will have the best reason to return.
Your business will flourish and raise your reputation. Never again count the losses of spoiled food like cakes and other desserts, when your freezer is fully stocked for a busy weekend ahead.
"It couldn't be easier to make
your


customers a little
happier."
our catering format
The resealable 2.5 and 5 liter boxes are hygienic, stackable and ideally suited for the preparation of gelato sundaes. Due to their standard size, they fit in every freezer case. Shelf life: 36 month.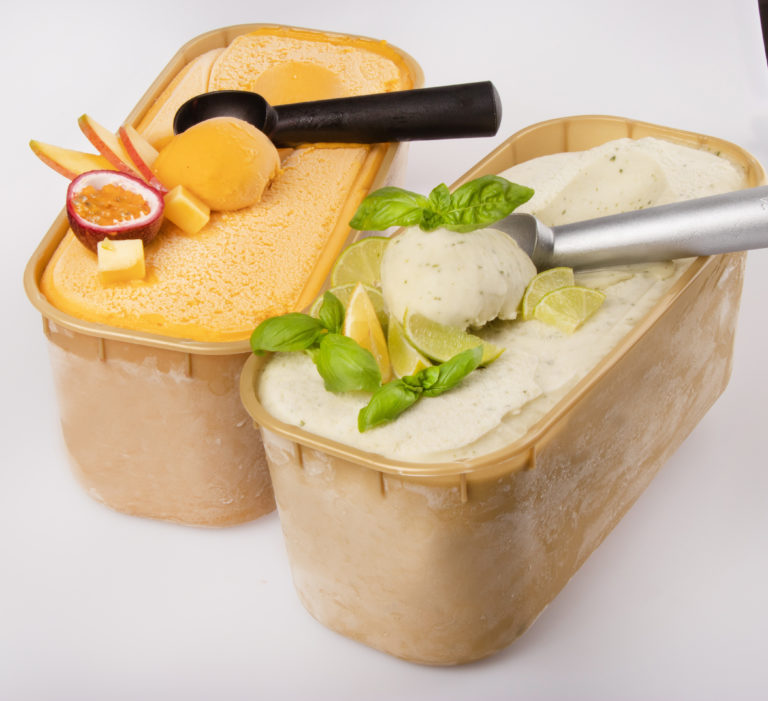 From restaurateurs to restaurateurs - high quality at a fair price for everyone